Moonlight Liquor
Gardner KS' Place for Wine, Beer & Spirits!
Moonlight Liquor opened up in the fall of 2005 as Gardner Kansas's largest liquor store in the new Moonlight Commons Shopping Center. Immediately the people of Gardner asked about the new liquor store near me and they welcomed us and shopped for their beer wine and spirits.
The Founder of Moonlight Liquor was a landscape architect and decided to sell the store to the Spinello family. Joe and Jamie took the store from mostly selling beer to becoming a very large supplier of fine wine and premium liquor. The did this through education and wine tastings. It was so successful they expanded from 3,600 square feet to 5,400 s.f. 
Through hard work and great customer service they expanded one more time to 7,200 square feet to create Gardner's Liquor Superstore. A huge selection of Beer, including a new beer cave. Rows of wine, aisles of premium liquor. From small batch distillers, craft beer and fine wineries. Moonlight Liquor has become the top liquor store with the best selection in Gardner Kansas.
Thank you Gardner for your continued Patronage!
Moonlight Liquor Gardner Hours
Monday9:00 AM – 11:00 PM
---
Tuesday
9:00 AM – 11:00 PM
---
Wednesday
9:00 AM – 11:00 PM
---
Thursday
9:00 AM – 11:00 PM
Friday9:00 AM – 11:00 PM
---
Saturday
9:00 AM – 11:00 PM
---
Sunday12:00 AM – 8:00 PM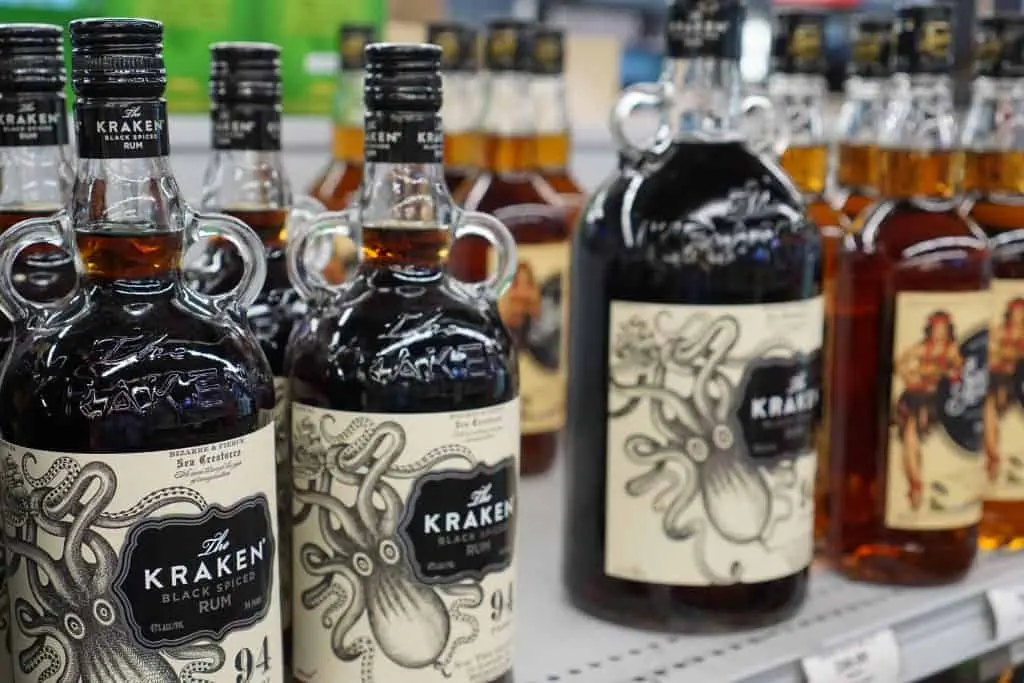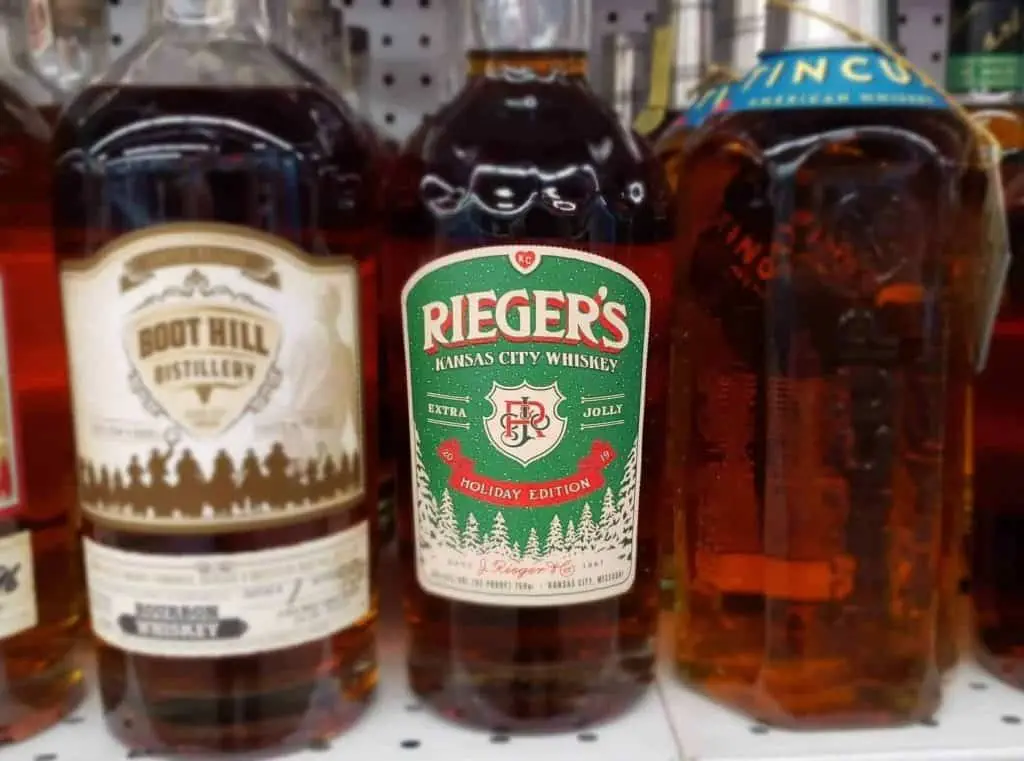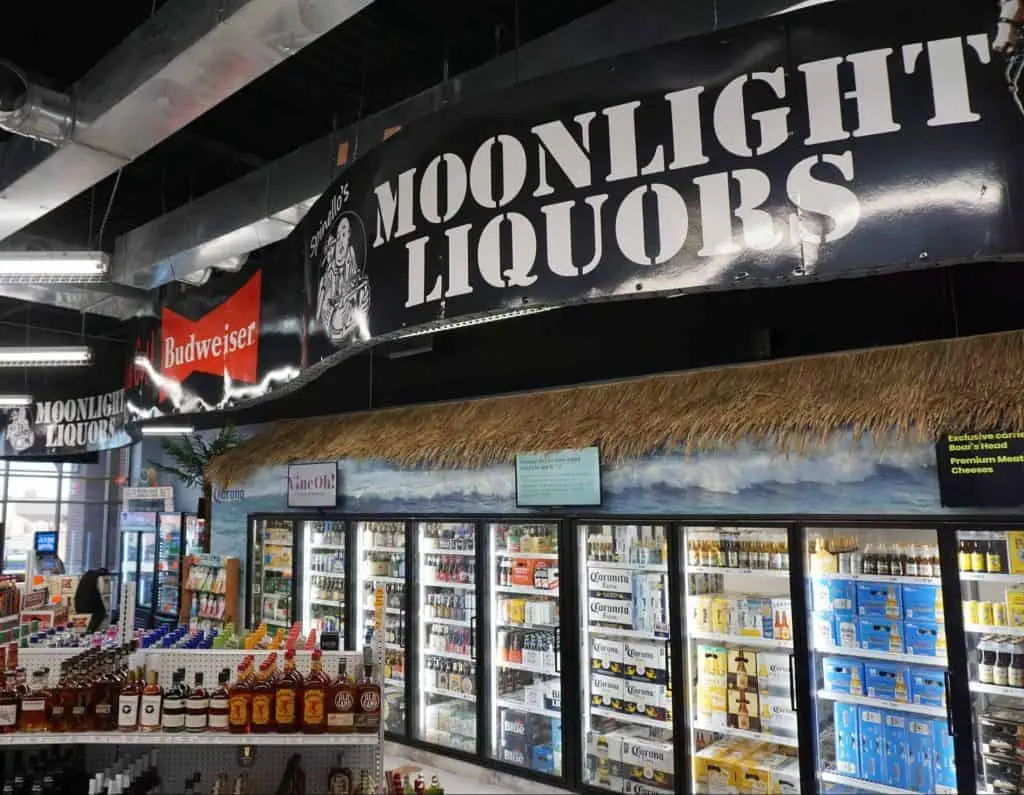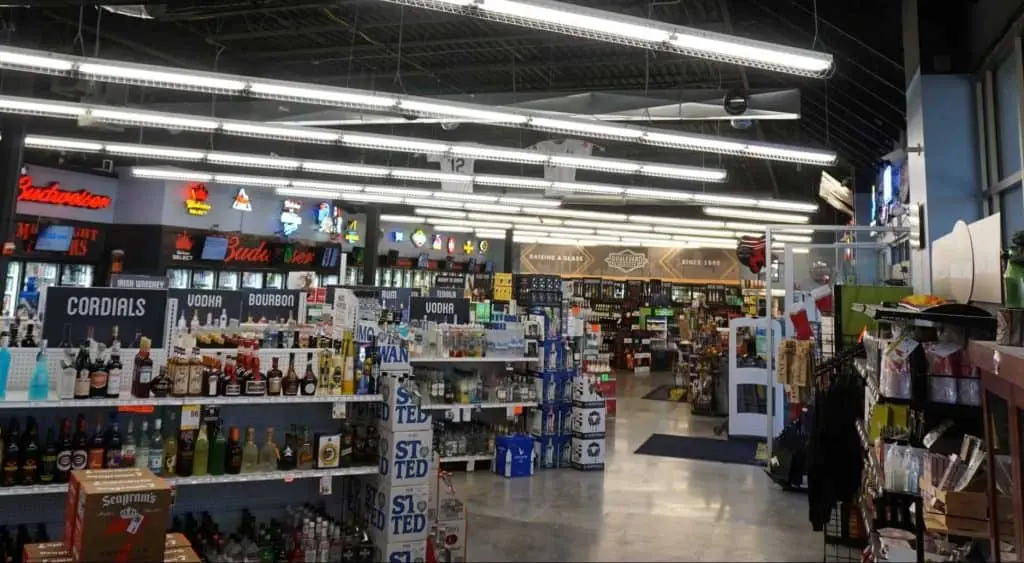 GIN | BOURBON | wHISKEY | VODKA | TEQUILA
Shopping at Moonlight liquor can be a very fun experience. Whether you are looking for one of the top selling liquors like, Smirnoff Vodka, Captain Morgan Rum, Jack Daniel's Whiskey, Bacardi Rum, Crown Royal Whiskey, Absolute Vodka or even Fireball, you will find those and more at Moonlight Liquor.
If you are looking for something not found everywhere You can get that here as well! You will find from Kansas Cities own craft distillers J. Rieger & Co., Tom's Town, Union Horse Distilling, S.D. Strong, Restless Spirits or Lifted Spirits, to well known Top Shelf spirits, Patron, Grey Goose, Makers Mark, Woodford Reserve or Hendrick's Gin!
You can special order that hard to find liquor for that trending special craft cocktail that you have been dying to try. But more than likely you will find the bottle you are looking for right here down one of our expansive aisles. If you can't find it just ask, we have a lot to take in!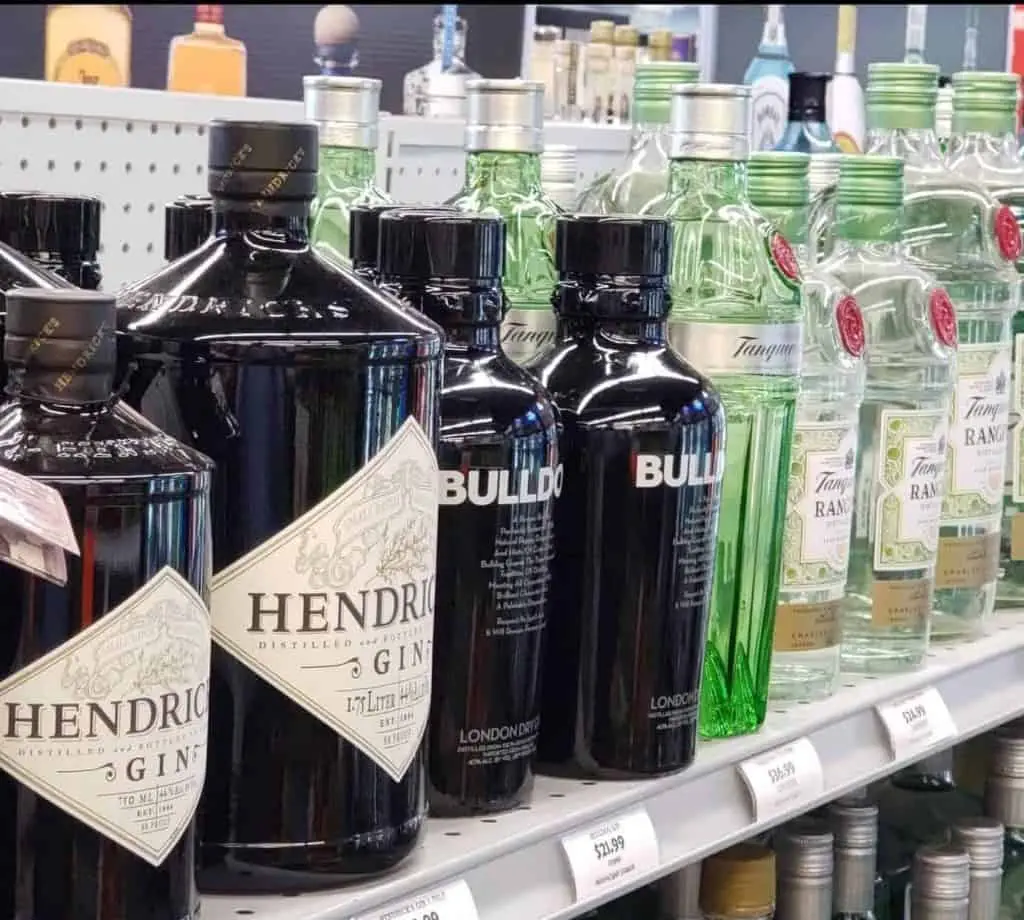 Get Your Beer, Wine, Spirits and MORE!